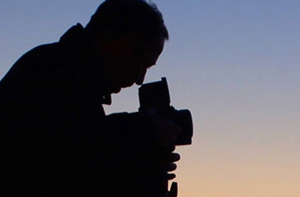 NICOLAS CLARIS
Co-fondateur de Claris Image Builder - Photographe
"It takes a lot of marine knowledge to reveal a yacht's best sides
It takes a lot of technical background to master numerical recent art
It takes a lot of humility to serve its subjects instead of using them
It takes a lot of energy to load up new challenges every year
It takes a lot of academicism to know how to break the rules
It takes a lot of respect to stay away from easiness
It takes a lot of love to create generous pictures
It needs a lot of open mindedness to be a great Artist

It did not take many years for Nicolas Claris to become one of the greatest Photographer, although since 2000, thanks to all the above "lots of", he made his own path and keeps astonishing us, through his unique vision on parts of the surrounding world that he frames for our pleasure. Sometimes impeccably disruptive, some other times happily classic, always tenderly devoted.

Eclecticism is not an art in itself, but it gives Nicolas a freedom of tone, a creative force that allows him today to approach all subjects with this mixture of competence and respect that make us look at his work with a joyful pleasure, far from any seriousness, ready for all surprises. This is the talent of Nicolas Claris, who has gone from being a photographer by necessity to a significant contemporary artist."
 
Bruno Belmont - Groupe Bénéteau

In 2008, Sinar entrusted him with an HY6 for a year of intensive tests in conditions that were out of the ordinary for such equipment. Becoming addicted to medium format (large sensors), Nicolas Claris becomes one of the very few Pentax Ambassadors from 2012 to 2021. In 2021 he acquires a new equipment which gives him access to the latest technological advances (still in medium format but with a sensor of 102 million pixels, with amazing colors and image quality).


All the exhibitions
Photographic researches
Biography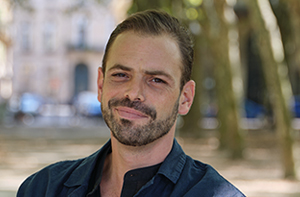 ROMAIN CLARIS
Claris Image Builder - Video Director
«If a wide angle shot is what we can all do - more or less, we who have taken too many pictures at every turn and confused wide angle with an overall view - detail is what is lacking for our image-drowned eye with which we look at the world.
Then, only then the fold of fabric in a sewing machine, the stroke of a brush on a white page, the drops of rain on a train window, a pier by the sea, the hand of a sculptor, a pebble becoming a jewel, the flexible foot of a dancer, the look of a Bangladeshi fisherman, jute fibre becoming a boat, all these things, women, men filmed by Romain Claris, move us because they allow us to see, starting with the detail, a wider, richer world, more complex than we thought, so that, freeing our eye with his, we may be able to see better yet...»

Jacques Dubuisson - Screenplay writer, Director.


Since 2000, Romain Claris has been directing short films, selected and awarded by a hundred international film festivals.
He graduated from the Conservatoire Libre du Cinéma Français in 2005.
He then became head of the video department of the advertising agency Claris Image Builder and produced more than 500 films since 2006.
In 2020, he co-founded and directed the Bordeaux Shorts Biennale The second edition took place October 21 2022 at Cinema Utopia Bordeaux. 24 short films from 14 countries were screened.

His last three short films made in 2022 are currently in the festival circuit:
"La danse" won the Best Art Film Award at the Athens International Monthly Art Film Festival.
"White Bear in Hippo Land" was awarded Best Animation Film at the Roma Short Film Festival.
"Black hole"is a short art film made for made "On the rocks" the upcoming Nicolas Claris & Romain Claris photography and video exhibition.
He give classes several times as a professor in the context of educational film projects, in 2013 at the Lycée de Pauillac. In 2019 and again in 2022 at the Lycée Victor Louis in Talence.
In development: "Les comptes de la lune", the 15-minute creative documentary offers another history of the invention of numbers and calculation.
He also signed several photography and video exhibitions with the photographer Nicolas Claris, including "Bangladesh" in 2013, "Rouge"" in 2017, "Noirs" in 2018, "Un peu de rouge, pourtant" in 2020. Their last exhibition "Un ciel dans une fleur sauvage" has been showcased by the contemporay art Galerie Les Art'Gentiers from Friday January 20th to Saturday March 11th 2023.